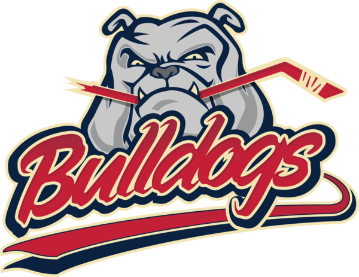 Aanstaande zondag spelen onze Ere team tegen Luik in Geleen. Hieronder vinden jullie de info van Luik.
We therefore had to set up a procedure so that you can book your seats directly via our website:
🌐 https://www.liegebulldogs.be/page/billets-67419
This procedure will allow you to reserve a maximum of 5 paid places.
💥 For this Saturday's match, you will have the possibility to reserve your places from this Monday, September 20 from 12:00 p.m.💥
🚨 Each participant will have to display a valid covid-pass during the match to be able to participate (see below)
🚨 As soon as the ceiling of 350 spectators is reached, the site will be shut down. In response to your registration you will receive an email with the number of places reserved. Tickets will be sold at a price of € 10 per person, with no presale possible and no subscriptions.
❗ Attention❗:
Only one reservation is possible per registered email address. The following reservations will replace the previous ones and only the last one will be considered. The email you will receive does not specify it
🚨 Only people in order of reservation will be able to come to the match, other people will not be admitted for safety reasons. Given the limited space we ask you to book only if you are sure to come. Unjustified absentees will no longer be selected for the following matches.
🚨 Payment will be made at the Geleen ice rink on the day of the match, for this please bring your reservation confirmation email. We ask that you come earlier in order to avoid excessively long queues while respecting social distancing standards.
❗ Safety is everyone's job ❗
🚨 We remind you that to enter the ice rink you will have to present either:
– your covid-pass certifying that you are in order for the vaccine
– presentation of a valid PCR test
– the presentation of an antigen test carried out and validated in a
pharmacy.
The situation imposes all these measures on us, thank you in advance for your understanding.
https://www.hyc.be/event/liege-bulldogs-ice-hockey-club-vs-heylen-vastgoed-hyc/